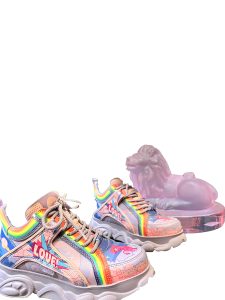 (Im)mobility Salon #3: Institute of Rest(s) meets Volkskundemuseum
3-4-5-6-7-10-11.06 2024
Paula Caspão, Shivangi Mariam Raj, Ujjwal Kanishka Utkarsh, Mette Edvardsen, Anne Faucheret, Jason Dodge, Raimundas Malasauškas, Jeroen Peeters, Claire Lefèvre, Serena Lee, Auguste De Boursetty, Catol teixeira, Sabina Holzer, Nicole Suzuki, Andrea Ancira, Alix Eynaudi

The series (Im)mobility Salons derives from the project Institute of Rest(s), a long lasting rehearsal of collective studies. It is not an event. It longs to turn a choreographic enquiry into dreams of open-ended rehearsals of suspensions, of resting together in crossed paths of refusal. Fomenting little cracks and openings, the (Im)mobility Salon series aspires to write and dance beyond overdetermined semantic fields and their syntax of ruination, there where the implicit summons wordings, there where it doesn't go without saying/dancing.
In Volkskundemuseum Wien this June, (Im)mobility #3 is ply-plotting encounters with independent publishers, poets, writers, journalists, editors and artists whose work sits in along and with practices of dissida/ence & refusal. It will run over a 7-day period, with various rhythms and densities. Each day, 2 sessions will take place in the room-library: one restshop animated by Alix in the morning and one session (invocation) animated by one of the guests in the afternoon.
The rest of the time will be dedicated to reading – together, between words, languages and speeches –; to translating between, across and within tongues, bodies, spaces, grounds, surrounds and temporalities; to murmuring amid ears, elbows and necks, and to doing nothing.
(Im)mobility Salon is imagined as an organization of collective studies falling in & out of language(s); a longing to rest in study, with many[1].
(Im)mobility Salon emanates from the long-term research project Institute of Rest(s), developed within the Research department of La Manufacture – High school of performing arts with the support of the HES-SO High Haute école spécialisée Western Switzerland.
In partnership with Tanzquartier – Wien (AT), Xing – Bologna (IT), Le Far° festival of performing arts – Nyon, Tanzfabrik – Berlin (DE), Volkskundemuseum – Wien (AT)
[1] Will be present in the space: on Mondays, the class of Artistic Strategies at the Angewandte, led by Anne Faucheret. + every day The Reading Choir, a Vienna-based study group of researchers & artists
———————————————
Paula Caspão (researcher, invited lecturer at the University of Lisbon) (PT)
Shivangi Mariam Raj (The Funambulist magazine) (IN/FR)
Anne Faucheret (curator and teacher at Angewandte university Vienna) (FR/AT)
Jason Dodge (artist & poetry publisher fivehundredplaces) (US/DK)
Ujjwal Kanishka Utkarsh (film maker) (IN/AT)
Raimundas Malasauškas (curator, writer) (LT)
Mette Edvardsen (artist & publisher Varamo Press) (NO/BE)
Jeroen Peeters (dramaturge, writer & publisher Varamo Press) (BE)
Jaba Devdariani (co-founder and editor Civil.ge & political consultant) (GE/AT)
Serena Lee (artist, writer) (CA/AT)
Catol Teixeira (choreographer, dancer) (BR /CH)
Auguste De Boursetty (choreographer, dancer) (FR/CH)
Sabina Holzer (artist, writer) (AT)
Andrea Ancira (editor, curator, researcher & co-creator of  @tumbalacasaediciones) (MX/AT)
Claire Lefèvre (artist, femme choreographer, insomniac writer, and reality TV enthusiast) (FR/AT)
Alex Franz Zehetbauer (sonic choreographer, performance artist, and singer) (US/AT)
Alix Eynaudi (researcher, choreographer, dancer, writer) (FR/AT)
magazine The Funambulist
independent publishing houses Varamo Press, fivehundred places, Tumbalacasa
Nicole Suzuki, artist, publisher, head of the publishing department at Kunsthalle Wien