A research Project funded by the Austrian Science Fund (FWF): Projektnummer: AR 553.
The project will start in September 2019.
Public events will happen at the Volkskundemuseum in Vienna from 2020 on.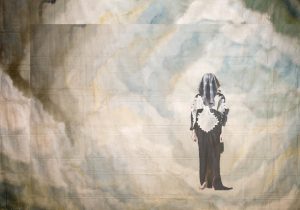 © Alix Eynaudi / Alexander Meeus
Noa & Snow, a gentle experiment between the everyday and the event
Noa & Snow is a proposal that explores the encounter between performance and writing by employing durational modalities that engage the artistic team in a dialogue, both with guest artists and with the audience, and trouble the distinction between everyday activities and performative event.
As well, Noa & Snow proposes to use poetry as a vehicle to explore otherness, coexistence, hospitality, care and collectivity.
the core research team is composed of Alix Eynaudi, Paula Caspão, Quim Pujol.
Conceived as a choreographic social experiment, Noa & Snow wants to gently allow rather than guides, to implicate rather than explicate.
co-funded by the Creative Europe Programme of the European Union through Life Long Burning.
National Partners: Volkskundemuseum, Wien and brut Wien.


Thanks to Quim Pujol, Paula Caspão, Agnès Quackels, Jennifer Lacey, Alice Chauchat, Jacopo Lanteri, Raimundas Malašauskas, Sarah Blumenfeld, Herbert Justnik.