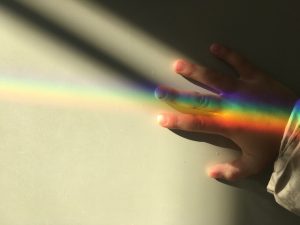 The Rehearsal, a shady dance,  a name crafted like a passed-on charm that resonates with pine trees, in leather costumes: a quick-change displacement of dances, à cheval between mother tongues, mini tributes across fields of confluence. The piece unfolds its over-exposures in the dim lighting of a rehearsal, with pieces obscurely woven together, cascading away into time spent together in the shadow of rooms (in bloom), in the shadow of ourselves and our inner meteorologies, in the shadow of other works. Dances flicker into not-taking-shape, precisely. They shimmer and nestle themselves inside of an elbow, cutting the nails of literality, caressing a thought in their undergrowth. Hugo, Cécile, Mark, An and Alix assemble their movements (in vain) with dedication, re-practicing those forces that already exist, resting under the influence of the things we write with.
with Cécile Tonizzo, An Breugelmans, Hugo Le Brigand, Mark Lorimer, Alix Eynaudi
A production by boîte de production in cooperation with Macro Museum, with the kind support of the Austrian Federal Ministry – for Arts, Culture, Civil Service and Sport.
from the 18th till the 23rd of January 2022 @ MACRO, Rome, inside of Cut a Door in the Wolf, an exhibition in the form of a single site-specific artwork by artist Jason Dodge