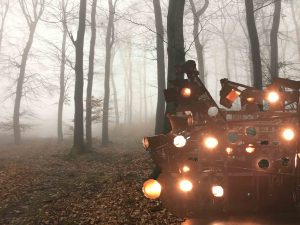 What to do now?
BRUNO
tentative de ré-écriture
english
BRUNO, a follow spot, an anticipation, a point of dew, an erotic assembly, a blinking dance.  À cheval between languages. BRUNO an oscillation, une figure qui disparaît, the displacement of a name, a dance of lights that light and dance: the sensuality of these dances crosses fields of picnics. BRUNO, a literary dance piece, un océan d'amour, a library, a choir, a cut, a pause, un bébé. A meditation, a fling, a house-hole, a house holder, a hold-up of a house. BRUNO strips the writing away from the dance, in chains, in lights, beaming, a gobo vaping, a somber extravaganza folded into a room.
BRUNO emerges from the mist like a stranded ship, a sigh left there. It cascades away into a pause. A piece of hole. Something that doesn't happen. A breeze of what didn't take place. A haunting. To let ourselves be haunted, to let ourselves be singed, to sigh, together, to stop, to blow, to turn around, to be sad, together. To not do much. To step aside, to let a rumbling moment pass, to weave our thoughts against a break, to nestle inside of a break. To brake, together. To rest, to be absent from an event, together. To caress a thought. To rest, to stay there. To not worry about a flow, to do things, in vain. To not write scores, protocols, to wait, to cry, to stop, to not fill, to hold back the filling, to dance next to our shoes. To open a hand and let go, to not hold back, to lighten, to tenderly support, to relieve.
Bruno is an emanation of a piece without and, a cloth of friendships, of loves cobbled together. Located in a recently (or perhaps never) uninhabited linguistic space, BRUNO unfurls, unfolds its over-expositions.

————————————————
2 or (un)inhabitable, while literally
about to absorb accurately across actions                                         an activity addressing ageless agents                                        all allegory allows amazing alternatives                        an amplification
AN BREUGELMANS & animals                                            an approximate architecture, an assembly by atmosphere, available aurally                                        their awareness away (editions B42: balloon)
(all the way to the) Bank(s)                    beaming because bedroom                                         below and between big blinking breaking bumps                                        baby Bruno casually carries in chains & chaos
BRUNO POCHERON charged choir choreography,                clotting collaboration comes concerned                    concepts confine considerable contrasted conversation
crab's craft create crisps credits

CÉCILE TONIZZO a dampness , a point of dew                       
danced dances dancing decay, deflating demands
destined diggers discreetly ditching domestic ecological effects
each encounter engages erotic etheral ethics
ALIX EYNAUDI
EVA HOLZINGER is not an event ever exchanging existence. Eye's fable feeding feminism fields, their figuration finally finding flings, foreshadowing forms of friendship frightened from fundamental further future. Future ghosts give gobos to guests. Hands have their highlights in history's hold.
HUGO LEBRIGAND holding house in the house-hole or how human's hypothesis ideologically idles imagination implicating indispensable(!) industries, inert infrastructures, infused interfaces, interviewing in(ti)mate into ISBN.
It's jungle. It's I'm the jukebox. It knows kind labor. Laboratory of the  lamp-lamps landed languages learning the lecture. The lights-like limbs, literally at the linguistic, lives the located look and the laways law says always – leeways. Machine-made magnets manage maybe me.
MARK LORIMER's memories; a menagerie, a meteorology. Mildewed mineral miners, misplaced movement modes, most moved & most multiplied in never (k)new.
notebooks & oceanic objects object.
oracling organs
an ornithological oscillation over-fishing pattern.
PAUL KOTAL pauses performing perilous perpetuity & pharmaceutical photographs. Physiological picnics prefigurative pitch-pine poetics, precariously pre-sciencing  prospective prophecies.
the queering querying
rather read than reading
the reading and writing through touching redefining the redundant
reflecting regions
rehearsing the relationship
in the restless (re)work of risk
 sapping, says the scanned
scientific scenarios second a secret it has been seen sensations
sensuality shapes signification
singularities sat in the slime
slowly snap-snowing
spasmodic species in
speculative spills
spliced spots staged    stoned tale
surface in the synthetic surplus
Take that them
there are things thinking this timescales to today
together touching translations
two unbearable
standing under undomesticated unlike-ness
(un)predict-able until up
various vast vignettes
very virtual vocalization
voice wants warm
was way we were we've what when where which while who whose widespread wilderness with-out wonder: words working
world writing
writing: x years yet (y)ours
The fellowship of BRUNO is composed of Hugo Le Brigand, Mark Lorimer, Cécile Tonizzo, Alix Eynaudi Costumes An Breugelmans Light design Bruno Pocheron Sound design Paul Kotal
special thanks to Clara Amaral, Samuel Felhandler, Sabina Holzer
Production management mollusca productions for boite de production
coproduction Tanzquartier Wien, Kaaitheater, Kulturabteilung der Stadt Wien

boite de production is co-funded by the Creative Europe Programme of the European Union through Life Long Burning, with residencies at MDT Stockholm and ICCN Montpellier
8th and 9th of October 2021 @ Tanzquartier