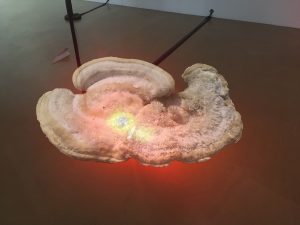 Ljubljana, Spider Festival 19 & 20 June 2021 – with Anne Faucheret, Anne Juren, Alix Eynaudi and the luminous objects of An Breugelmans
Bologna, Live Arts Week 26 & 27 June 2021 – with Anne Faucheret, Alix Eynaudi and the luminous objects of An Breugelmans
A miniature forever recessive, cruising the edges, the river banks, the banks, the margins of festivals: Insomnia, a word of mouth.
Women cruise the undergrowths of a public event, (almost) unannounced. The annotation to an event, they (f)orage through their libraries together with guests, in an open air dark room.
A joyful act of bibliomancy.
The books do things in spite of themselves. They get along with each other, they get in touch across activities, readings, translations and (mis)interpretations, together they hold a (social) space where we talk to each other. Like earthly tremors, Insomnia, a word of mouth welcomes and encourages the formation of lines and fissures along this space of sharing. A bootleg poem orchestrated by a change of index.
(pardon aux arbres)
luminous objects: An Breugelmans