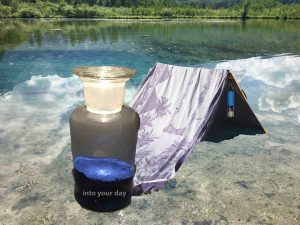 Friday, 23/10/2020, 7pm – Brunnenpassage
Into your day
An arrangement of incidents, an event where things don't happen.
Into your day is an acknowledgement of the healing forces of language & dance through oceans and fragments of prophecies (quiet in their call).
Amplifying signs itinerant in their asymmetries, Mihret & Alix suspend days into morrows, shuffling their way(s) into overmorrows.
To the grace of a future acknowledging its (ordinary) hauntings!
———————————–
The French choreographer and dancer Alix Eynaudi has been part of the Brunnenpassage Artist in Residence Program The Artists are Present in June 2020.
She experiments with platforms of artistic collaboration and the resulting forms of representation. Ethiopian multi-disciplinary artist and poet Mihret Kebede is currently leading a research at the PHD in practice at the Akademie der bildenden Künste Wien called conversing with Silence. Into your day is the second part of a collaboration that Mihret & Alix have undertaken together this fall.