next dates: 11th-13th of September in Berlin ! (tba) 
with Cécile Tonizzo, Alice Chauchat, Jason Dodge
———–
meditation on entering an a-chronological abyss, prophetically practiced.
this abyss is not an abyss that goes down -neither a horror movie, i love horror movies- rather one that swirls and twirls and turns itself inside out, making friend with everything it thinks about, an abyss of vague procrastination(s) where even the notion of infinite is a thought that can be slid under the skin. con-fusing. confusing to the pulp. pulpsating hearts under hands-off, wringing fireflies off their pulps. the shores of a book lets droplets swing by, humidity in-fusing the naked fruits and fingers. adore, adorn someone else's work. choose to look at copying as a throw, one that sings you a little closer to the air, a moisture leaving your skin, cloudlessly dissipating injustice for vaguely is wavily in french bringing us to the shore once again. mesh of friendships scintillating under skins, a stirring of wonder-ful support. sporting-joints echoing lecture-raps, rapsodies of aluminium foil, folle, foule. assemblies of wordsassociations, oscillations, laborating and liberating the texture of the day ensemble, re-assembling bits toes crap
in 
a 
burrow
—————-
dates:
*10th of November 2018, at the Volkskundemuseum in Vienna, during Wien Modern 2018. Brut Wien was also a partner.
*4th to 7th of April 2019 in Copenhagen in the frame of the festival Close Encounters vol.2, organised by DanseHallerne at Den Frie.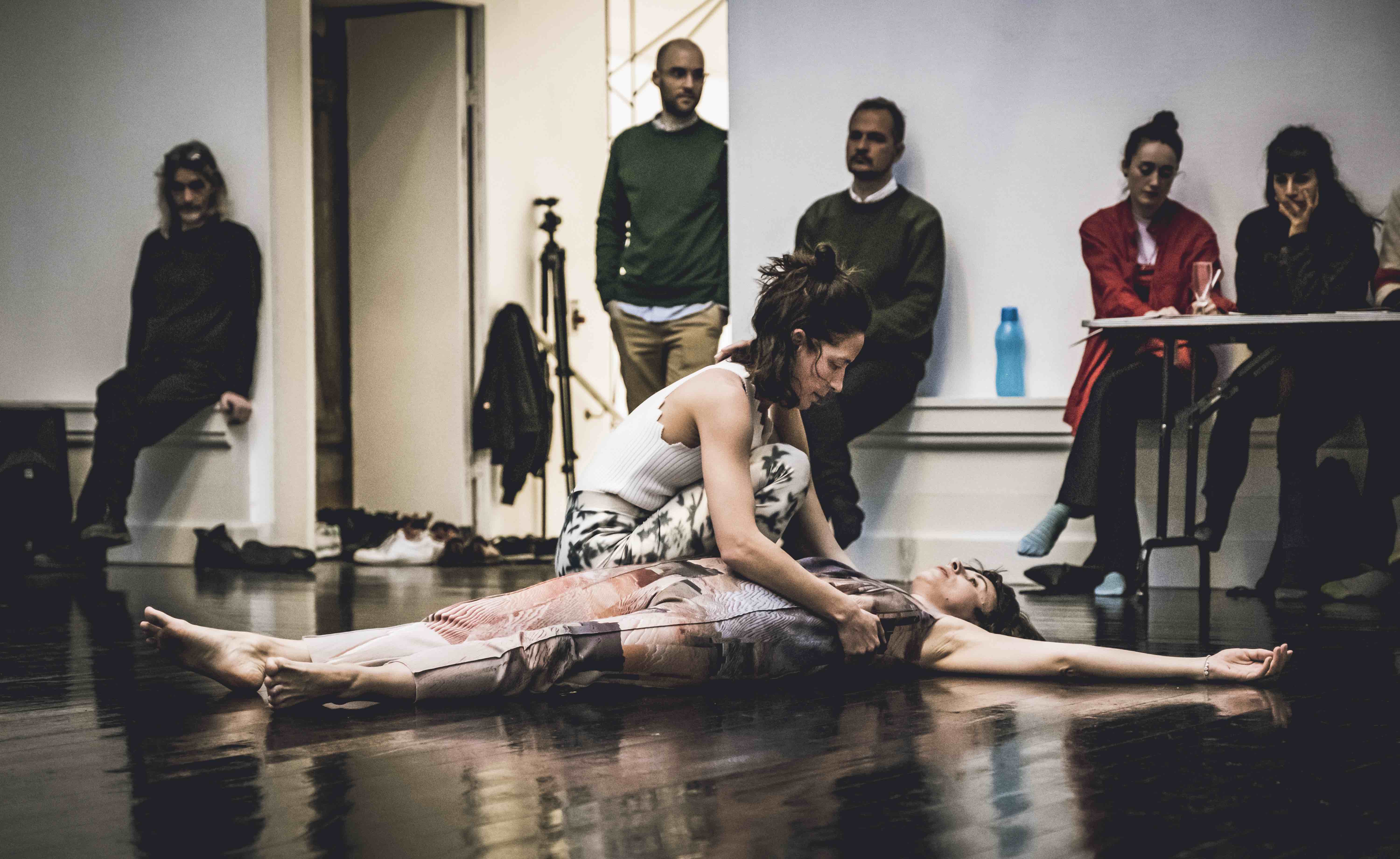 © Jonas Persson