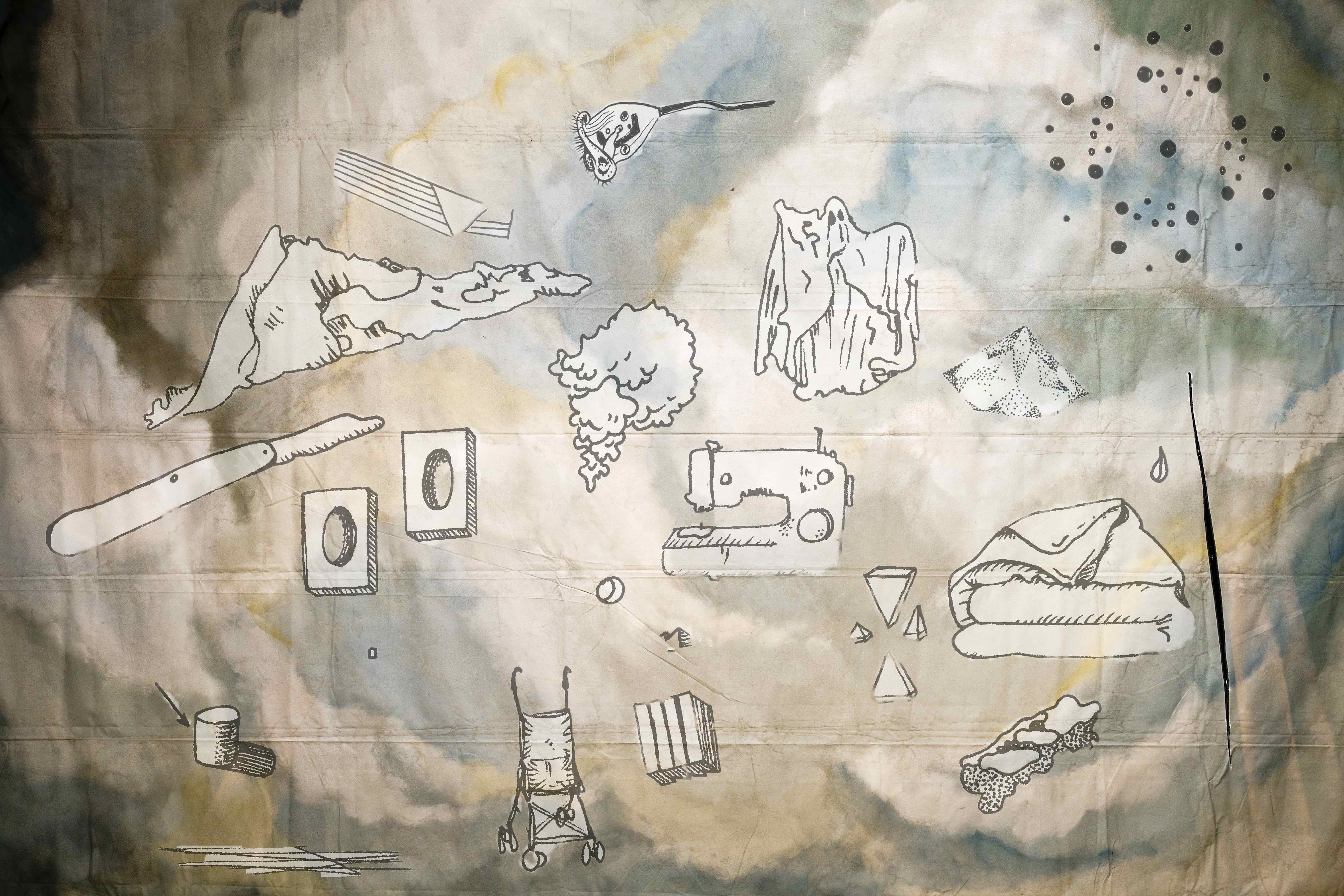 © Alix Eynaudi/Cécile Tonizzo/Alexander Meeus
The Company One Keeps is a a program imagined by Alix Eynaudi in the frame of LEARNING TOGETHER, An alternative educational platform organised jointly by Kunstencentrum BUDA, KASK (Performance) and UGent (S :PAM).
"In Learning Together, Buda Kunstencentrum, KASK & UGent invite an artist to curate a learning programme, of which one part is public. In this one-off festival, the customary roles are redistributed: here, there is no longer a distinction between audience and students, between curators, artists, or teachers… Learning is something we do together, and everybody is welcome. For this first episode, artist and choreographer Alix Eynaudi (FR/BE/AU) has imagined a programme in the form of a two-day festival. After the festival, Alix will also be taking responsibility for a week-long workshop with students and teachers from from KASK and UGent."
The Company One Keeps is a two-day programme that proposes an intimate relationship with art and offers itself as a space for the production of collaborative knowledge. In The Company One Keeps, neither dance nor words are an end in themselves. They are rather thought of as vehicles with which to rethink the world together. The Company One Keeps is an invitation to befriend and stand in complicity with art, rather than just passively consume it. The programme hosts a multiplicity of activities, and creates immediate, but long-lasting bonds for now and for the future, between ideas, objects, and people, images, sensations, and desires.
In this space, we will learn how to know more while relaxing into the idea of understanding less. We will train ourselves to interpret and make sense, without fear, through the means of excessive attention, curiosity and love. In this programme, the different projects will each take the form of their specific topics: becoming a writing studio when addressing poetry, a prediction when we meditate about the future, or even becoming impatient when we talk about time. The Company One Keeps is a many-handed programme: a whole without a single author. It is a group-work in itself, one that celebrates a collective form of forms. It is a programme organised like a city that we are discovering for the first time. A programme to walk through and enjoy – without a map to guide us.
Sat. 28th of September
15:00-16:00: Alice Chauchat & Jennifer Lacey – Knowing without Understanding: a live notebook
16:30-17:10: Alix Eynaudi – Notebooks, small acts of friendship
18:00-19:00: Raimundas Malašauskas – What Have I Learned From My Life Today? A fairy-tale in the language of adults, based on an astrological reading by the poet and performance artist, Ariana Reines
20:00-20:20: Film: I Hope I'm Loud When I'm Dead
Sun. 29th of September
15:00-15:30: Lydia Mcglinchey – And Again, In Things
16:00-16:40: BBOF (Keren Kraizer, Lydia Mcglinchey, Solène Wachter, Némo Flouret): Initiating Learning Together
17:00-17:50: Jennifer Lacey – Gattica
19:00-20:15: Film: Becoming Animal